Fixed bollards established in public or private areas to delimit traffic lanes, parking areas, or to protect areas to which vehicles are not allowed to access.
Features
Material: 11mm average thick cast-iron material
Treatment: Zinc-based primer as standard reinforcing corrosion-resistance
Finition: Matt finish thermosetting polyester powder top coat (RAL7016 standard)
Display device: Class II reflective band(white)
Dimensions (mm):
Ø120 x H500
Ø120 x H750
Ø200 x H500
Ø200 x H750
Ø250 x H500
Ø250 x H750
Standard: In compliance with the French PMR decree (depending dimensions)
Design: CYLINDER
CHÂTEAUNEUF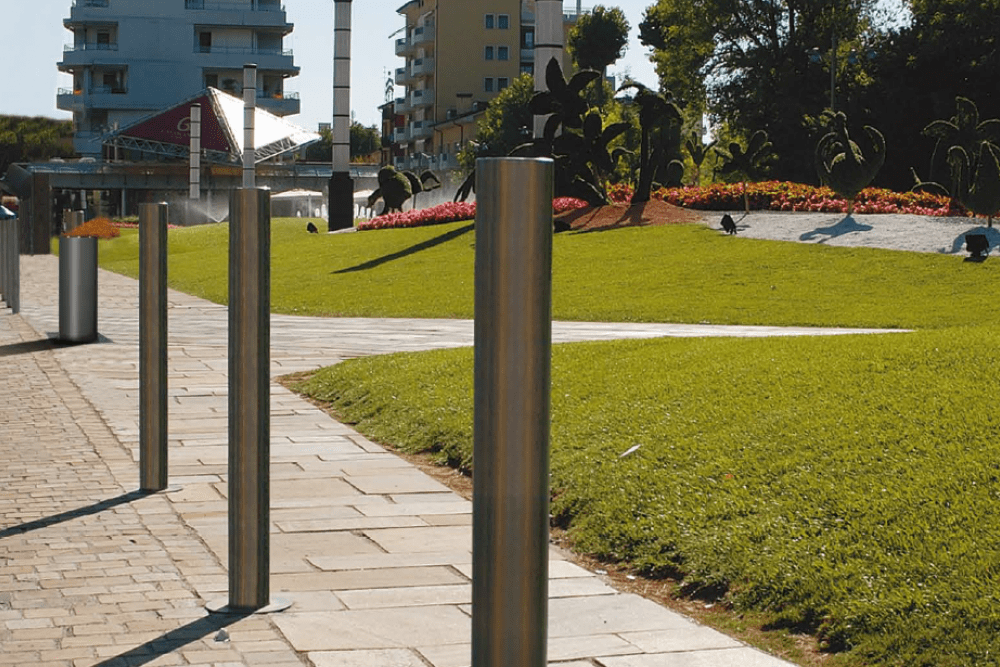 Related products:
ONE40 Evo: Fixed
High-security fixed bollard.
Related products:
XVia
The motor-powered solution, even transponder-fitted, for for highly trafficked pedestrian passages.
Related products:
Range of Parking Systems
Modular and versatile, simple and intuitive, CAME's parking systems bring you full connectivity and total systems integration.
Related products:
Gard-PX-Brushless
Specific solution for very intensive duty cycles.
Related products:
Monitors
The range of monitors offered by CAME includes latest-generation LCD devices. All appliances are designed and manufactured with materials that are suitable for continuous use. The panels are long lasting to ensure quality and efficiency over time.