ZLX24
THE ULTIMATE
CONTROL BOARD
FOR 24V SWING
GATE MOTORS
WATCH THE VIDEO >
ZLX24
SA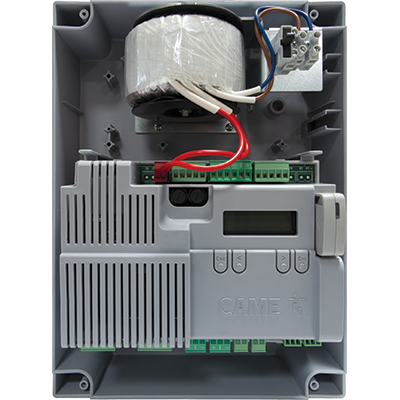 2 MODELS

SAME ADVANCED, INTELLIGENT,
PREDICTIVE, ELECTRONIC
FEATURES

ZLX24
MA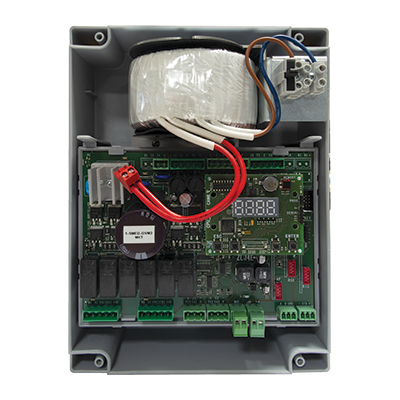 ZLX24
SA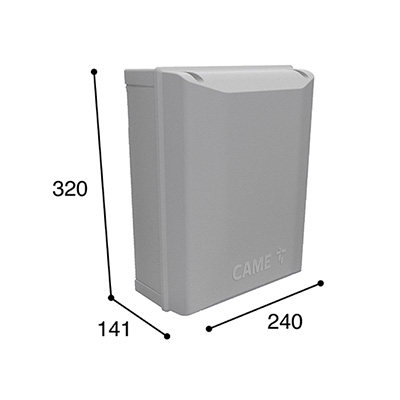 2 MODELS

DIFFERENT
BOX DIMENSIONS

ZLX24
MA
ZLX24
SA
PLUS:
> Graphic display
> 1000 users
> 4 settable inputs
> Output B1 - B2
> Clock module
> PCB plastic cover
2 MODELS

ADVANCED ELECTRONIC FEATURES
FOR TYPICAL USE
OR MORE DEMANDING APPLICATIONS
ZLX24
MA
PLUS:
> 7 Segments display
> 250 users
> 2 settable inputs
EASY PROGRAMMING
ZLX24 can be configured using a standard manual procedure, or using a smartphone thanks to CONNECT technology.
The direct plug can be used for connecting the CAME KEY or CAME Gateways, enabling a complete range of additional functions for the local or remote management of the automation.
ADAPTIVE SPEED AND TORQUE
TECHNOLOGY
ZLX24 constantly manages acceleration, decelerations and absorbed current for keeping torque and speed always at the set level with any weather condition.
VIRTUAL
ENCODER
ZLX24 ensures performance and safety also for motors without Encoder, thanks to the possibility to electronically manage the torque and the obstacle detection.
SMART
MOVEMENT CONTROL
It's not necessary to set leaves deceleration manually, thanks to a completely automatic procedure.
EASY
FIXING
Equipped with a DIN bar hanger system.
It also matches the existing fixing holes
of other CAME panels, in case of replacement.
EASY
CABLING
Tilting and removable board
for wiring in comfortable position.
All the space under the board is available
for storing accessories and cables.
MULTIPLE
CONNECTION
ZLX24 can manage both TRADITIONAL and CXN BUS accessories or WIRELESS accessories thanks to RIO SYSTEM
up to 8 pairs of PHOTOCELLS
up to 2 FLASHING LIGHTS
up to 7 command SELECTORS
CXN BUS also allows to get a feedback from each accessory, thanks to the auto configuration function.
DISCOVER CXN BUS TECHNOLOGY >

MIXED connection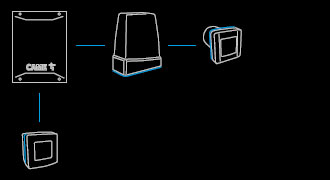 STAR connection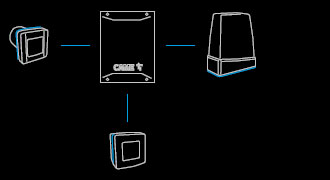 DAISY CHAIN connection