GARD GT
THE NEW
BENCHMARK
FOR AUTOMATIC
BARRIERS
MCBF
3.000.000 CYCLES
INTENSIVE USE UP TO 350 CYCLES/HOUR
Reliable 24V motor with
Advanced Speed Control
Single-spring balancing
system
High visibility RG LED lights
Full integration with
MODBUS protocol
Embedded with
CONNECT technology
WATCH THE VIDEO >
RELIABLE 24V MOTOR

WITH ADVANCED SPEED CONTROL

This function ensures smooth movement and constant speed, without any oscillations that could lead to damages. The 24V motor can also work in case of power outage.

DISCOVER BATTERY EMERGENCY SYSTEM >
SAFETY BATTERY

SYSTEM

In the occurrence of a blackout or in any emergency situation where an electrical problem occurs, Gard GT is able to operate in complete safety thanks to an auxiliary battery power supply system.
GT4 SINGLE-SPRING
BALANCING SYSTEM:
ONLY ONE SPRING NEEDED
FOR DIFFERENT BOOMS LENGHTS
DISCOVER GT8 BALANCING SYSTEM >
GT8 JOINT-SPRINGS
BALANCING SYSTEM:
2 COMBINED SPRINGS
FOR DIFFERENT BOOM LENGHTS
GT8

BOOM

3 boom models available:
Up to 4 m one-piece boom
Up to 6 m one-piece boom
Up to 8 m

modular boom
HIGH VISIBILITY RG LED LIGHTS
ON THE BOOM AND CABINET
It regulates access through fixed red,
flashing red or green signaling.
HOW SAFE IS GARD GT >
BREAKAWAY

SECURITY SYSTEM

A solid steel device allows the boom to disengage in case of breakage and to settle in a safe position, eliminating repair costs and long recovery times. Available only for booms up to 6 m.
SHOCK ABSORBING RUBBER PROFILE
With an efficient and safe obstacle detection system.
Thanks to the open Modbus protocol, GARD GT supports communication to and from multiple devices connected to the same network, as well as access control or parking systems.
EMBEDDED WITH CONNECT
TECHNOLOGY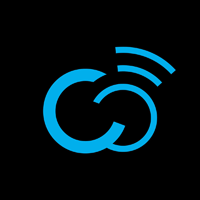 Gard GT can be managed remotely via PC or smartphone for automatic programming of transmitters, management of customers and system, status of devices and scheduled maintenance.
You can digitally set up and configure GT on site using CAME KEY & Mobile phone with APP SetUp.