City1 regulator bez automatizacije može integrirati pozicijska svjetla, upravljačke izvršne jedinice i / ili radnu logiku. Zamišljeno je da se City1 pričvrsti na tlo na njegovoj ugradbenoj bazi. Tehnički pretinac dostupan je s prednje strane. Na kraju, aluminijsko prednje lice s pozicijskim svjetlom crvenim / žutim i / ili upravljačkim aktuatorima.

CITY 1
Materijal: Čelik S355-6mm (visoka otpornost na udarce)
Dimenzije:    Ø194mm x H1425mm
Obrada: pocinčana antikorozivna zaštita
Finition: gornji premaz od poliranog poliestera s mat finišom (standard RAL7016)
Izolacija: zvučna i toplinska izolacija, debljina 5 mm
Ventilator na gornjem dijelu za održavanje protoka zraka
Otvaranje: Jedan otvor za zaključavanje na gumb za zaustavljanje u nuždi
Stupanj zaštite: IP54
Prednje lice:
Prilagodljivo prednje lice nudi mogućnost integriranja više elemenata: čitača kartica, tipkovnice, semafora, tipke za pozivanje ..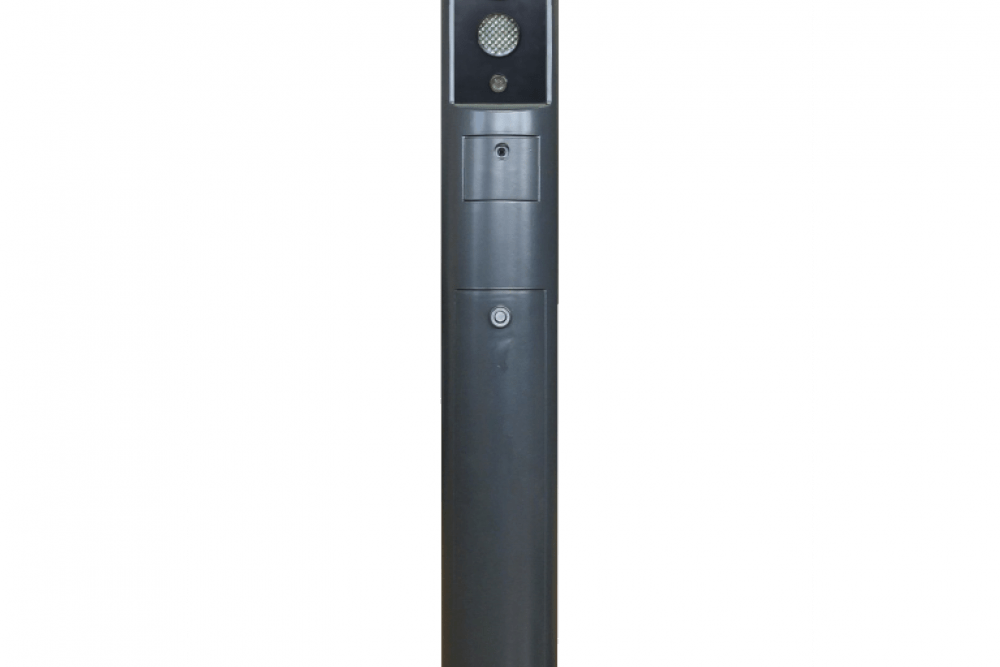 OUR RANGE OF Access Control Bollards
G6: AUTOMATIK
Automatski podizni stupići napravljeni su za upravljanje pristupima kako javnim tako i privatnim ulicama.
Related products:
ONE50 Evo: Podizni
Podizni stup visoke sigurnosti
OUR RANGE OF Road Barriers
Gard 4
Ideal for heavily trafficked entry and exit points.
OUR RANGE OF Access Control Bollards
Unipark
Ideal for parking guards in residential and public settings.
Related products:
Burglar alarms and CCTV
CAME security products come from our vast experience and they provide a wide variety of solutions that adapt to any fitting requirements.