The BFDE Energy Dispensing Fixed Post was created to facilitate multiple 16, 32 and 63 ampere, low-voltage connections. It comes in the simple version (with up to six, 16 A sockets) or double (up to twelve 16 A sockets), in the electricity dispensing version, the water dispensing version and the mixed version: electricity and water. The highly-solid Fixed Energy dispensing unit is long lasting despite being exposed to public areas.
BFDE Features
A cast aluminum base to fix the power supply unit to the ground.
A cast aluminum central part, with door, 2-point safety lock and stainless steel key.
A cast aluminum cap.
Oven-hardened zinc primer coat for reinforced corrosion resistance and giving improved adhesion to top coat.
Matt-finish thermosetting polyester powder coating.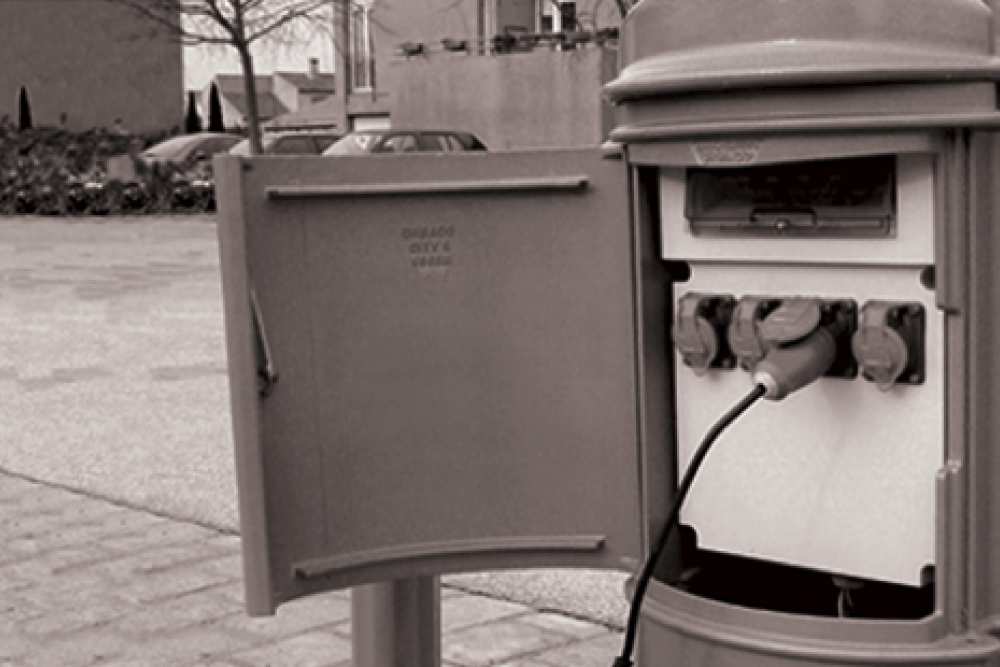 Related products:
BX
Ideal for fitting onto sliding gates.
Related products:
Twister
The ideal solution, even transponder-fitted, for high-volume pedestrian passages.
Related products:
Db
Cordless infrared beam safety device.
Related products:
Kiaro
The low-consuming, movement alerter.