Arlésienne stupovi su dostupni u 3 različita diametra (Ø155, Ø180 and Ø240 mm) i 4 visine iznad zemlje (290, 600, 700 and 900 mm) ovisno o modelu. Dostupni su kao fiksni ili uklonjivi.

Fiksni stupovi dostupni su kao ugrađeni ili zavidani.
Ugradbeni stupovi za postavljanje opremljeni su malom utičnicom koja omogućuje dobro sidrenje u podzemlju; stupvi koji se pričvršćuju vijcima imaju ravnu podlogu s 4 ureza na koja mogu postaviti vijci.
ARLÉSIENNE: FIKSNI
Završna obrada:
Matirano termorezistentinim poliesterskim prahom.
Standardna boja: Ugljen sica RAL 7016
Opcija: Cink temeljni premaz za povećanje otpornosti na oksidaciju kao i za jačanje prijanjanja završnih premaza.
Opcija:
Boje: druga RAL nijansa
Fiksni prstenovi i lanci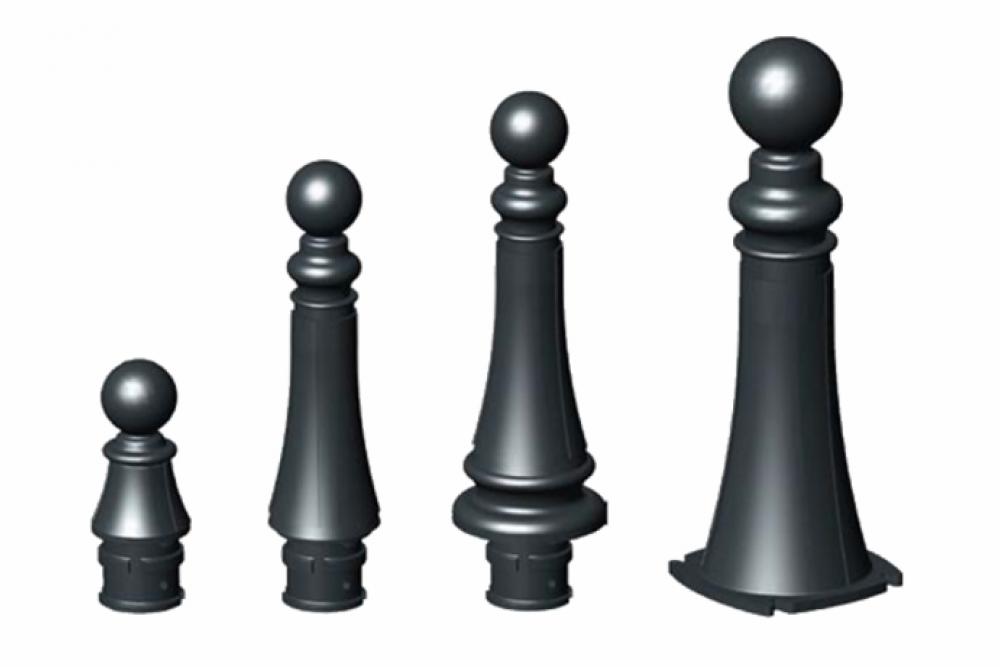 Related products:
G6: FIKSNI
Fiksni stupovi ograničavaju prometne trake, parkirališta ili zaštićuju područja do kojih vozilima nije dopušten pristup.
Related products:
ONE30 Evo: Fiksni
Fiksni stup visoke sigurnosti
Related products:
Burglar alarms and CCTV
CAME security products come from our vast experience and they provide a wide variety of solutions that adapt to any fitting requirements.
Related products:
Frog
Below-ground solution suitable for fitting to gates in single homes and apartment buildings.
Related products:
Gard-Brushless
A modernly designed barrier, with perfectly blended aesthetics and perfection for any application.