G6 - Podizni stup
Materijal: 11mm prosjećna debljina ljevanog željza.
Osnovni sloj boje na bazi cinka kao standard za pojačanje protiv korozije.
Finition: Matirano poliesterskim premazom u prahu (RAL7016 standard)
Display device: Reflektivna traka klasa II (bijela)
Fixator: FIXATOR® se betonira u zemlju, a vreteno ili postolje se postavljaju u njega ručnim okretanjem i pričvršćivanjem ključem.
Prizemni poklopac: Kao opcija, ploča za uzemljenje je idealan dodatak za zatvaranje i pričvršćivanje FIXATOR®-a kad uklonite držač.
Standard: U skladu s francuskom uredbom o PMR-u
Dimenzije (mm): Ø120 x H500 I Ø120 x H550 I Ø120 x H750
Ø200 x H500
Ø250 x H500
Dizajn: CYLINDER
CHÂTEAUNEUF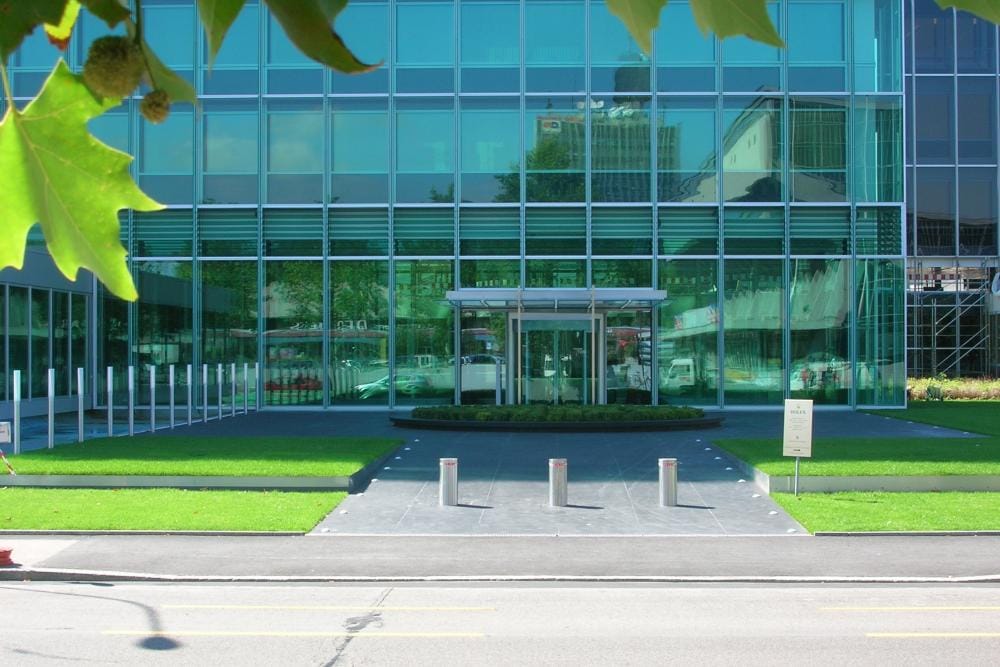 Related products:
ONE50 Evo: Uklonjiv
Uklonjiv stup visoke sigurnosti
OUR RANGE OF Access Control Bollards
G6 EVO: POLUAUTOMATSKI
Okret ključa je dovoljan da otključate držač i izvadite ga iz utičnice.
Related products:
Burglar alarms and CCTV
CAME security products come from our vast experience and they provide a wide variety of solutions that adapt to any fitting requirements.
OUR RANGE OF Sliding Gates
Bxl
The ideal solutions for sliding gates at private homes.
Related products:
Cat
Ideal solution for fitting in historical town centers and private and public venues.