Podiznim stupom upravlja sustav kontrole pristupa kojeg aktivira sam korisnik ( daljinski upravljač, beskontaktna kartica, tipkovnica i sl.) čime se otvara pristup. Spušta se automatski ili pomoću daljinskog upravljaća nakon što vozilo prođe.
G6 - Automatski podizni stup
Koncepcija:    Monobloc® conception (Urbaco Patented).
Sadrži samo tri strukturna elementa (kučište, poklopac i
glavu stupa, svaki lijevan u jednom komadu)
Uporaba: 

   Redoviti do intenzivni prolazi
Materijal: 

   ductile iron - Average thickness : 11 mm
Održavanje:    Temeljni premaz na bazi cinka
kao standardni ojačivać zaštite od korozije
Finition:    Matirano poliesternim prahom 
(RAL7016 standard)
Display device:

    Reflektivne trake,klasa II (bijela)
Otpornost na udarce:

    Ø200 : Srednja (1,2T at 50km/h)
Ø250 / Visoka (2,5T at 55km/h)
Pouzdanost:    4.5 milliona operacija bez ikakvog kvara ili
zamjene djelova
Dimenzije (mm):

    Ø120 x H500  I  Ø200 x H500  I  Ø250 x H500
Ø120 x H750  I  Ø200 x H750  I  Ø250 x H750
Standard:    ISO EN 124 – klasa E600 – Prihvaćeno vertikalno
opterećenje: 60T po osovini / u skladu s  NFP98-310 standardom /
U skladu s francuskom odredbom o PMR-u 
Dizajn:

    CYLINDER
CHÂTEAUNEUF
MOTORIZATIONS


Built-in hydraulic pump 


External Hydraulic 


Pneumatic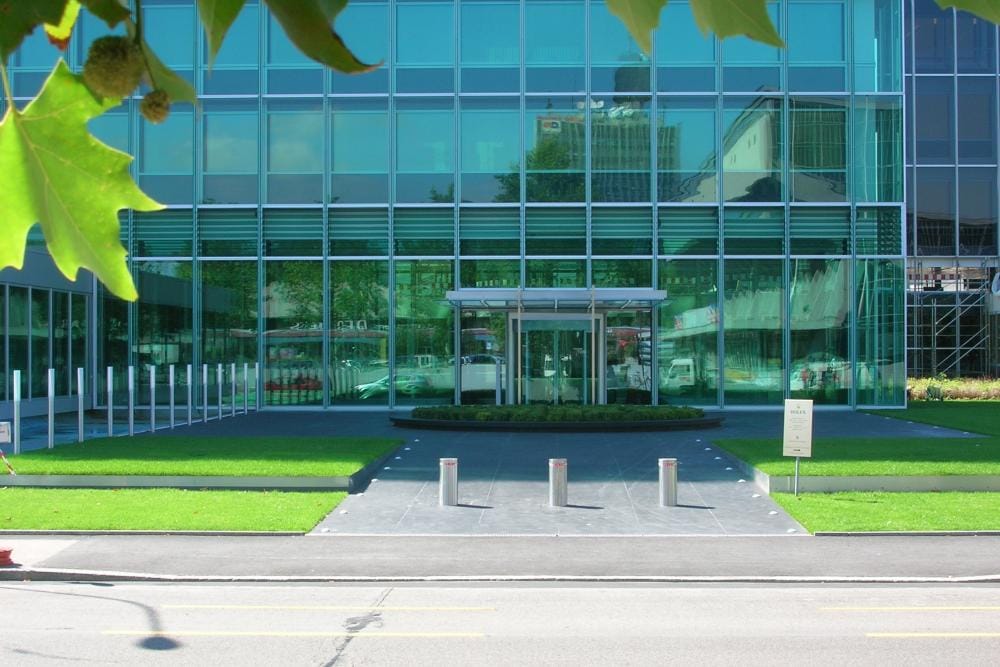 Related products:
ONE40 Evo: Podizni stup
Podizni stup visoke sigurnosti
Related products:
Cat
Ideal solution for fitting in historical town centers and private and public venues.
Related products:
CITY 1
City1 upravitelj bez automatizacije može integrirati pozicijska svjetla, upravljačke izvršne jedinice i / ili logiku rada.
Related products:
IP Milesight
The Milesight product range was created following an in-depth study of the IP video surveillance market and of the technology requests and trends which have characterised this sector.
Related products:
Frog-Plus
The invisible solution for swing-gate operators.