CITY 6 EVO Totem je ulični uređaj u koji su ugrađeni svi upravljački elementi (kao što su PLC ugradbena ploča, upravljački uređaji i signalne komponente). Postavljen je na ulicu na ugradbenoj podlozi, omogućava rotaciju za 360 °. Veliki unutarnji kapacitet omogućuje postavljanje ploče i napajanja unutar ploče (vanjska hidraulička pumpa, pneumatski kompresor….). Omogućuje i integraciju mrežnog materijala, poput vlakana optičkih pretvarača. Opremljeno prednjim licem u potpunosti prilagodljivim koji ima montirane semafore, kontrolni uređaji se mogu lako dodati za korisničko sučelje (čitač RFID kartica, tipkovnica ...).

KARAKTERISTIKE
Materijal: Čelik S355 - 6 mm (visoka otpornost na udarce)
Održavanje: Zaštita od korozije za elektro zing
Završni premaz: od poliranog poliestera s mat finišom (standard RAL7016)
Izolacija: zvučna i toplinska izolacija, debljina 5 mm - ventilator na gornjem dijelu za održavanje protoka zraka
Otvaranje: Krilna vrata sa zaključavanjem
Stupanj zaštite: IP54
Prednja strana zaslona
Dimenzije: 650 x 210mm
Materijal: Polikarbonat
Debljina 8 mm aluminij
Otpornost: IK10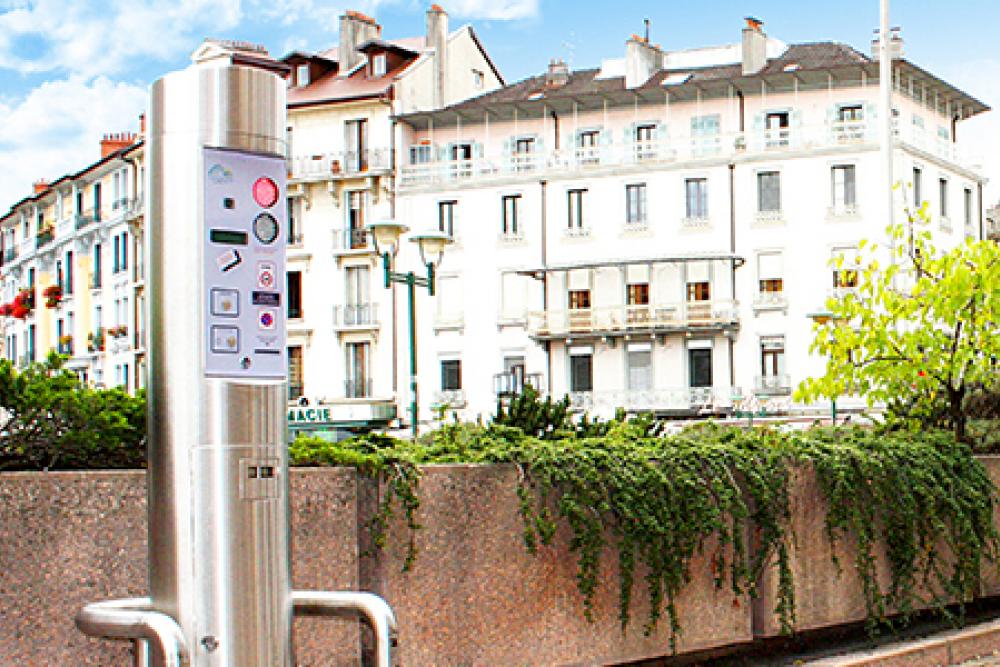 Related products:
ONE50 Evo: Podizni
Podizni stup visoke sigurnosti
Related products:
G6 EVO: AUTOMATIK
Stupićem upravlja sustav kontrole pristupa i aktivira ga korisnik otvarajući put za pristup.
OUR RANGE OF Road Blockers
Road Blockers
Anti-ram ROAD BLOCKER.
Related products:
Range of Parking Systems
Modular and versatile, simple and intuitive, CAME's parking systems bring you full connectivity and total systems integration.
Related products:
Burglar alarms and CCTV
CAME security products come from our vast experience and they provide a wide variety of solutions that adapt to any fitting requirements.