Specific solution for parking facilities and intensive duty cycles

Net clearance up to 3,8 m
Brushless Motor
The DC motor with brushless technology ensures reduced noise and low maintenance costs. It also allows precise control of movements and torque at different speeds.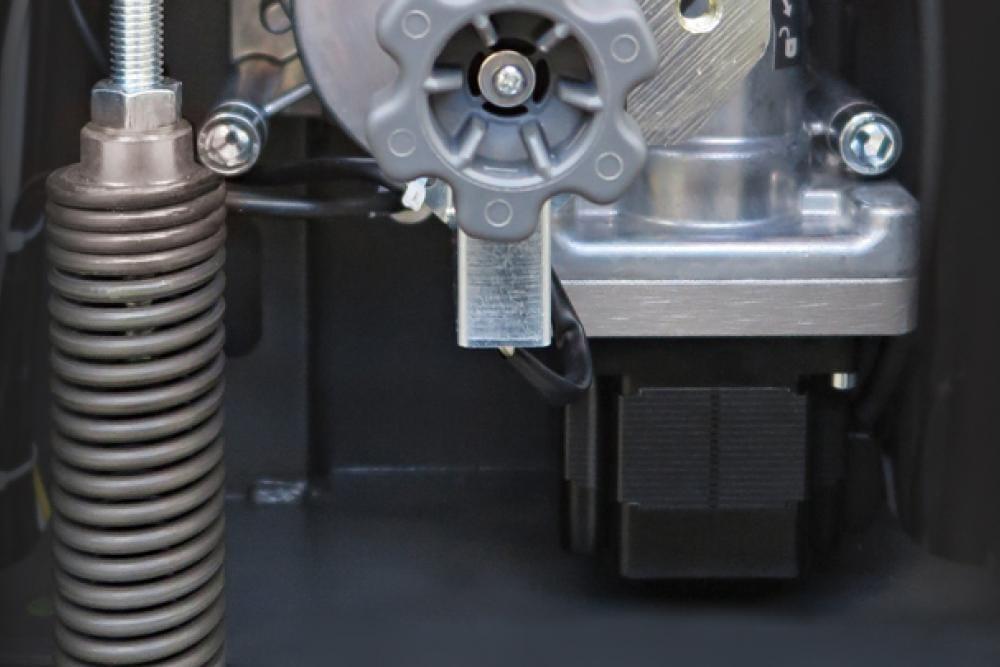 High reliability for at least 10 million cycles
Tested for continuous use, suitable for intensive duty contexts, it's the perfect solution for parking systems
LED Lighting
On the crown and on the boom there is a coloured LED lighting system (red and green) with traffic light function, which can also be integrated with parking systems.
ADDITIONAL FUNCTIONS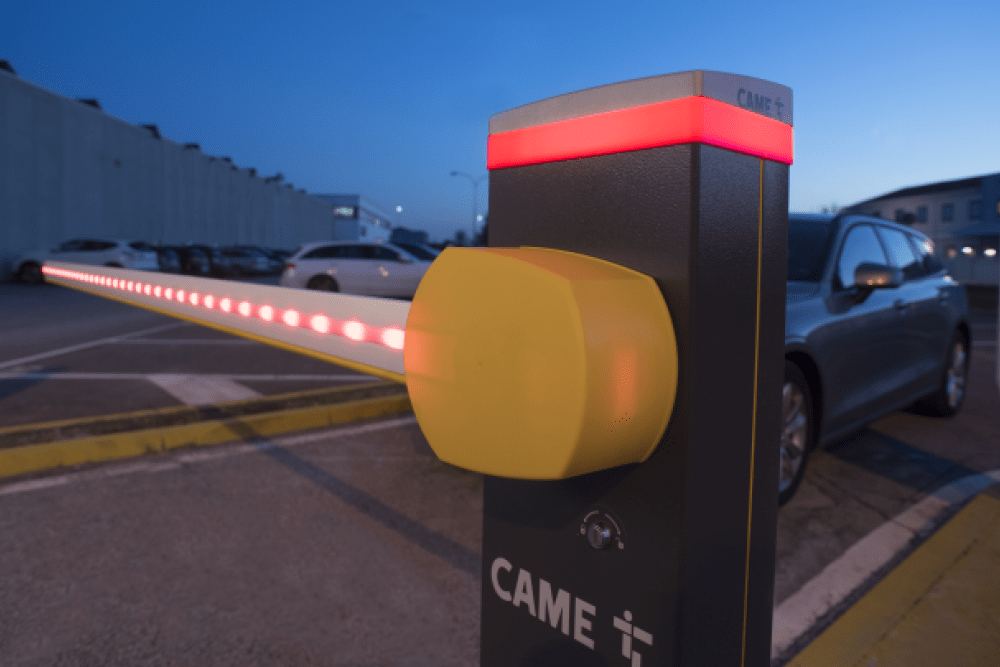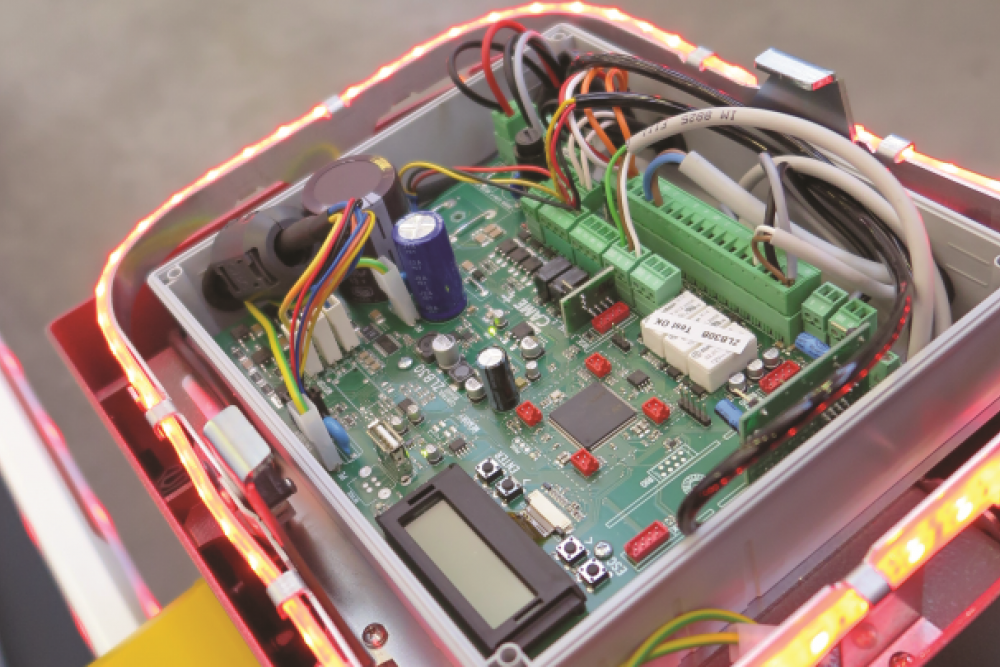 Advanced Electronics
The electronic board is placed on the upper crown to allow convenient and easy intervention.
It is equipped with a graphic display with configuration wizard, 3 safety inputs that can also be configured as resistive and a USB port for updating and saving the settings.
FIND OUT MORE
Articulated Arm
The special accessory for installations in rooms with low ceiling, where there is not enough space for the boom in a completely open position.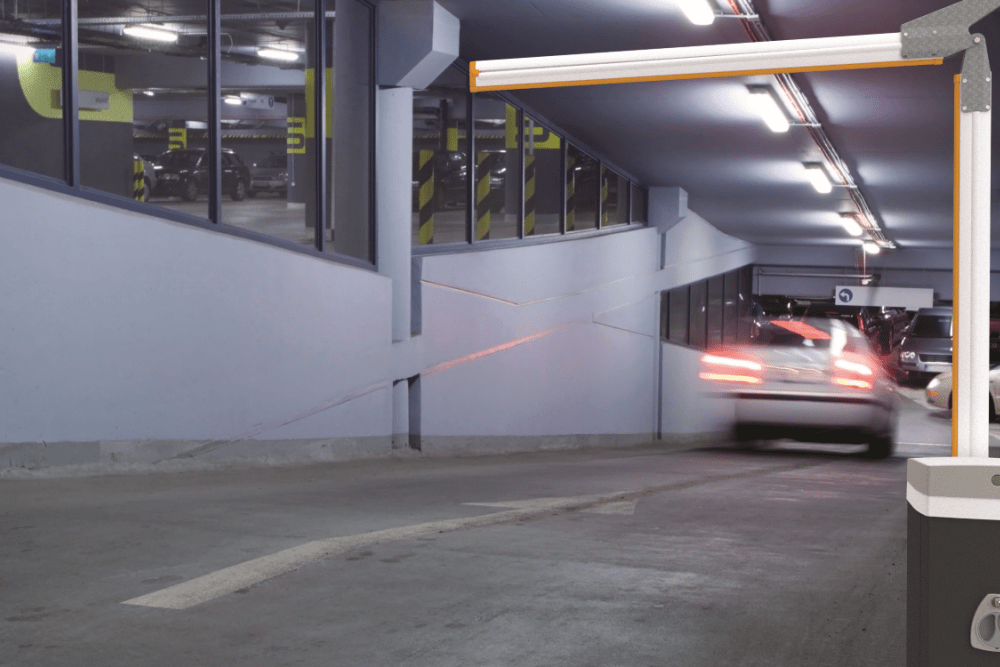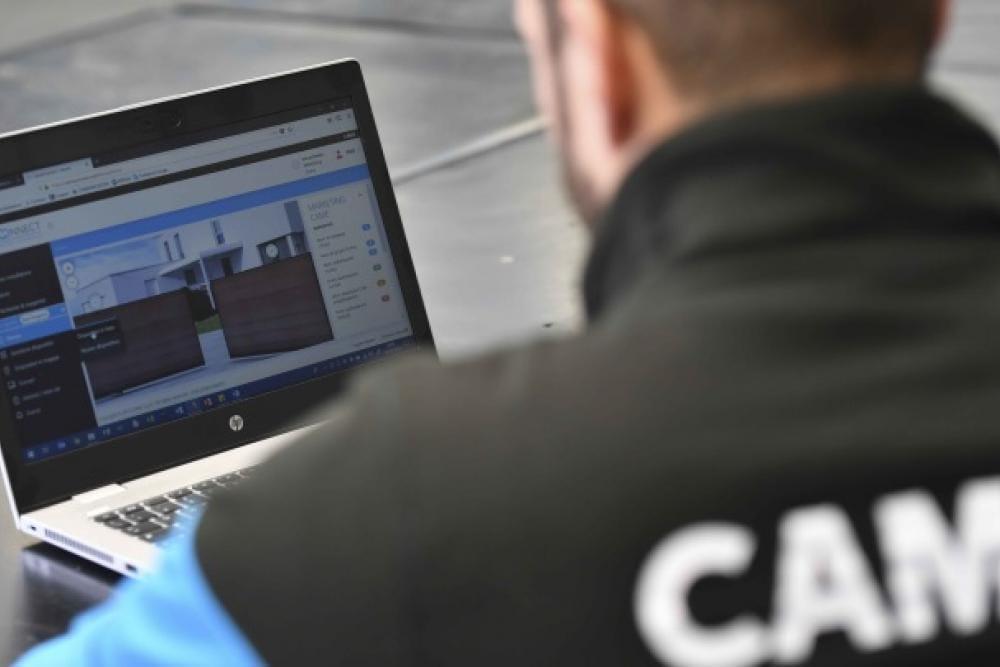 CAME Connect
The connection to the CAME Cloud enables remote control of the operators and complete customer management. Thanks to CAME Connect it is possible to offer an efficient and continuous maintenance service, a remote assistance support and a rapid intervention in case of malfunction.
FIND OUT MORE ABOUT CAME CONNECT
MAIN FEATURES
Brushless motor for high performance and silent operation.
Continuous use tested for 10 million cycles (MCBF - mean cycle between failures).
Modern design with galvanized steel cabinet with rough finish.
Extended range power supply 120 - 230 V AC for energy saving in stand-by mode.
Boom casing for protection against shearing in opening and closing.
Available with high visibility red/green LEDs on the crown and on both sides of the boom.
Available accessory for boom safety release in case of impact for high traffic applications.
Control board with display.
Developed with CONNECT technology for remote digital control via gateway or locally via CAME KEY.
Specific solution for parking facilities and intensive duty cycles
Max. net clearance width (m)3,8

| MODELS | 803BB-0120 |
| --- | --- |
| Protection rating (IP) | 54 |
| Power supply (V - 50/60 Hz) | 100 AC ÷ 240 AC |
| Power supply to motor (V) | 36 DC |
| Power (W) | 270 |
| Opening time at 90° (s) | 1 ÷ 2 |
| Duty/cycle (%) | CONTINUOUS SERVICE |
| Operating temperature (°C) | -20 ÷ +55 (-40 with item 001PSRT) |
OUR RANGE
Barriers with Brushless motor and built-in control panel

Accessories for: 803BB-0120


001R800
Control board for decoding and access-control management via keypad selectors.
DOCUMENT DOWNLOADS
Want to find out more about our products? View the full range of brochures online.
VIEW ALL BROCHURES
MAYBE YOU ARE INTERESTED IN...
XVIA
Motor-powered tripod turnstile for high frequency transit also with transponders
MAYBE YOU ARE INTERESTED IN...
AXI
Solution for applying in private homes and apartment buildings
MAYBE YOU ARE INTERESTED IN...
BY-3500T
The ideal solutions for sliding gates at industrial sites.
MAYBE YOU ARE INTERESTED IN...
MTM
MTM is an extremely extensive modular range: it is furnished with modules that function on 5 different systems and that allow numerous functions to be performed. The basic design makes the external unit attractive on all surfaces and, at the same time, functional in daily use. The aluminium satin finishes ensure brightness and long duration, while the attention to the details enabled small refinements such as the elimination of the speaker holes and the dual colour backlighting of the keys.