Smart Wi-Fi chronothermostat compatible with Amazon Alexa
MAIN FEATURES
Compatible with Amazon Alexa
230 V mains power-supply
Wide backlit display with soft touch keys
Control via the THermo App
Recess-mounted (TH/700) or wall-mounted (TH/700 WALL) on standard three-module box
Proximity Sensor
Humidity Sensor
Brightness sensor
Smart Backlight
Weather forecast
Configuring devices
Operating mode selection
Habit adaptive
Scenarios activation
Mounting accessories
(L x H x P) 126 x 87 x 12 mm (TH/700)
(L x H x P) 126 x 87 x 26 mm (TH/700 WALL)
Smart Thermostat
The elegant design and the innovative technology, make TH/700 the perfect solution for anyone looking for a new generation chronothermostat, wich is connected and remotely controlled.
DISCOVER MORE FEATURES
CONTROL TH/700 WITH YOUR SMARTPHONE
The THermo App gives access to additional functions, available on any smartphone or tablet, to manage remotely the heating system at anytime and from anywhere
CONSUMPTION REPORTS
GEOLOCATION
PROGRAMMING SCENARIOS
HABIT ADAPTIVE
DOWNLOAD THE APP
TO SEE AT A GLANCE IF THE SYSTEM IS ON
A LED guide sheds light on the wall around the thermostat to show the system status:
Red light: heating system on.
Blue light: cooling system on.
White light: courtesy light
Light off: system stand-by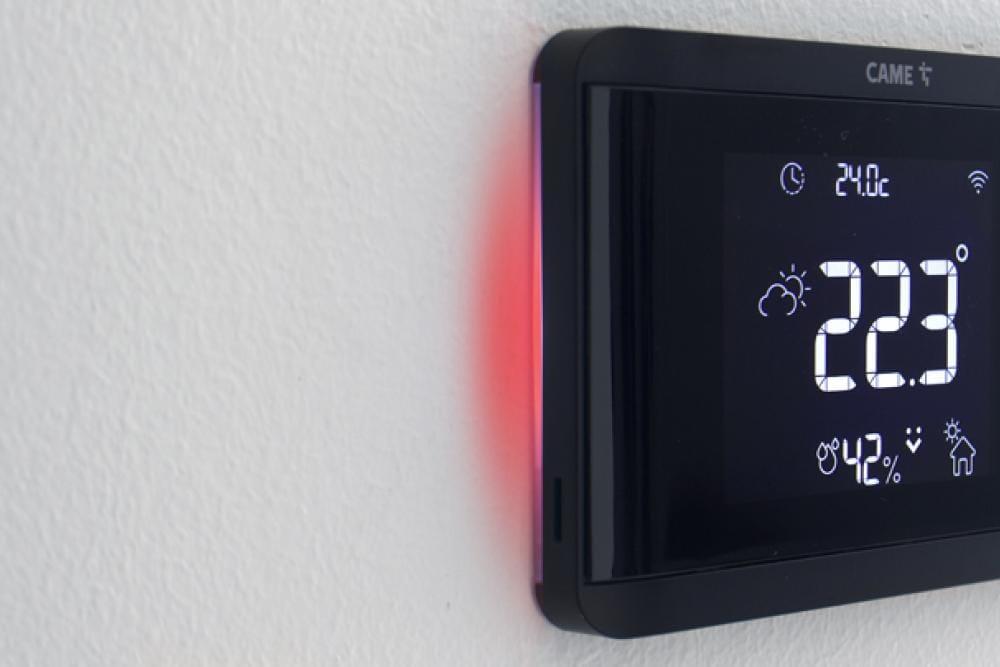 CUTTING COSTS & POWER CONSUMPTION
Thanks to the THermo App, you can have a detailed REPORT on power consumption and activate the GEOLOCATION function which turns the heater off when you are not home
You can also activate scenarios to adapt the system to your habits, to reach the perfect comfort with just one control.
LEARNS FROM YOUR HABITS
While you use TH/700 in manual mode, the App develops the ideal termal profile following your habits.
It creates a weekly program which can be uploaded directly on your thermostat.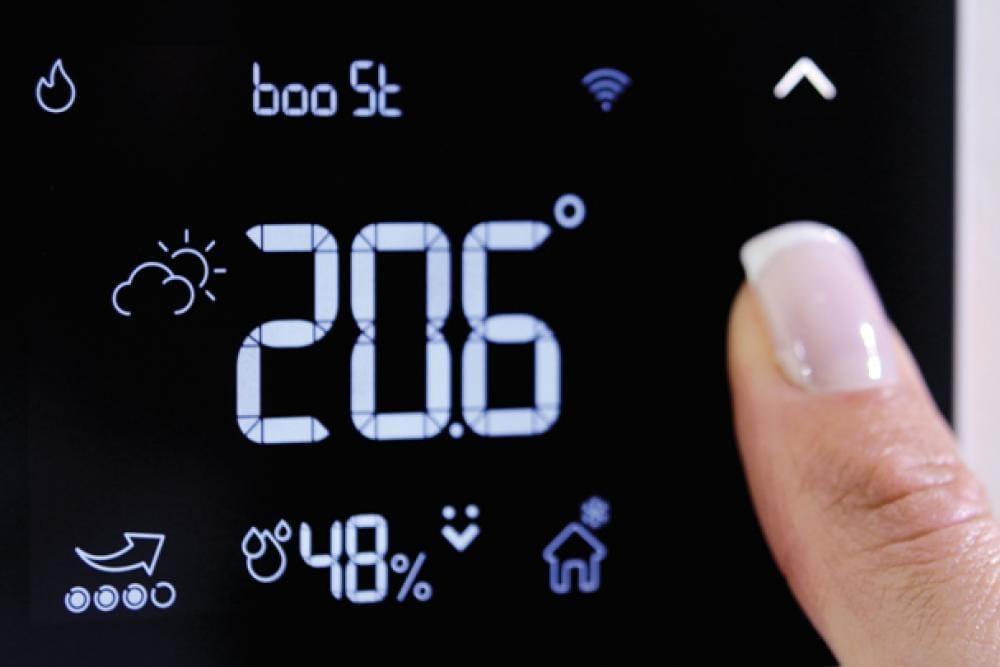 BOOST FUNCTION FOR AN IMMEDIATE WARMTH
If you want to quickly warm up the environment when you come back home, you just need to push the central button for 2 seconds.
Regardless of the pre-set temperature and program, the heater will turn on for a selectable time (30 - 60 - 90 o 120 minutes).
At the end of the time, the thermostat will automatically go back to the initial mode and temperature.