After the impact, the bollard still ensures the security of the access point. The ONE40EVO high-security bollard is designed to control access to sensitive sites and protect strategic access points from terrorist attacks.
ONE40 EVO: Retractable
Use: Regular to intensive
Material: High-strength steel
Display device: Class II reflective band (white)
Illuminated ring: Leds (Red: Standard, White: Optional)
Dimensions (mm): Ø250 x H1000 (Above ground)
Motorizations: Standard external hydraulic
External hydraulic E.F.O. (Emergency Fast Rising Operator)
Standards: ISO EN 124 - Class F900 (up to 90 tonnes) approved / In compliance with NFP98-310 standard / In compliance with the French PMR decree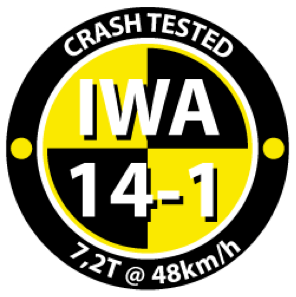 Certified: IWA 14-1:2013 Bollard V/7200[N2A]/64/90:2.6*
Energy impact: 1 290kJ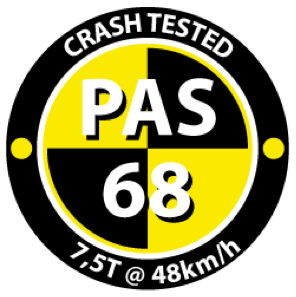 Certified: PAS68:2013 Bollard V/7500[N2]/64/90:2,4/15,5*
Energy impact: 1 290kJ
Related products:
G6 EVO: AUTOMATIC
e bollard is managed by an access control system and is actuated down by the user clearing the way for access.
Related products:
CITY SQUARE
The CITY Square is capable to integrate position lights, control actuators and operation logic.
Related products:
Range of Parking Systems
Modular and versatile, simple and intuitive, CAME's parking systems bring you full connectivity and total systems integration.
OUR RANGE OF Swing Gates
FTX
The ideal solution when applying to small-to-medium gate posts in private homes and apartment buildings.