KARAKTERISTIKE
Dimenzije: Ø200 H640
Materijal: Željezo - prosjećna debljina 4mm
Finish: Osnovni sloj na bazi cinka kao standardni pojačivać protiv korozije. Matirano polesterskim prahom (RAL7016 standard)
Display device: Reflektivna traka, klasa II, bijela

Opcije:
• Izbor boja (RAL)
• Specifićan print (T14, pentagon, type A)
• Dodatna ručka
• Sustav zaključavanja ključem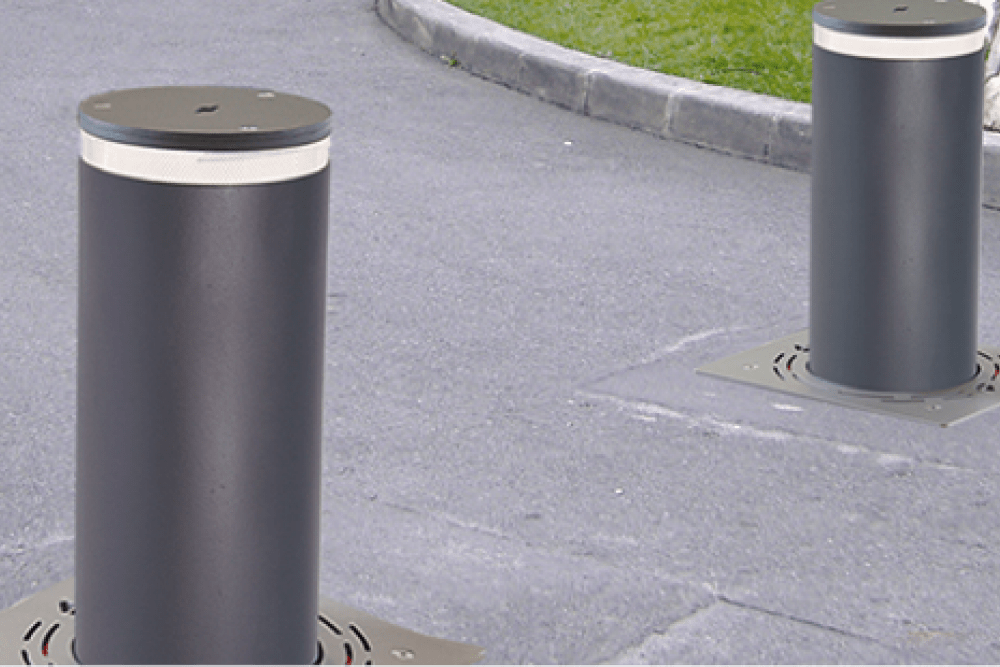 Related products:
AXI
Ideal solution for connected single-home and apartment-block gates
Related products:
Gard 3
Ideal for heavily trafficked entry and exit points.
Related products:
CITY SQUARE
CITY Square može integrirati pozicijska svjetla, upravljačke aktutore i logiku rada.
Related products:
IP X-PRO
IP (Internet Protocol) systems are based on TCP/IP digital communication technology, a reliable and open system set up for future developments in technology.
Related products:
Unipark
Ideal for parking guards in residential and public settings.