G6 - Poluautomatski podizni stup
Koncept:

Urbaco Monobloc® certifikat: 3 elementa strukture:
kućište, poklopac i glava vijaka oblikovani su od jednog komada
sfernog materijala od lijevanog željeza.
Upotreba:

povremena otvaranja
Materijal:

11m prosjećna debljina ljevanog željeza
Disploay device:

Klas II reflektivne trake (bijela)
Zaštita brave:

Otvor za ključ zaštićen je brončanom pokrovnom
pločom koja zaustavlja ulazak prašine ili šljunka.
Standardnan otisak ključa:
E11 (ključ za zaključavanje podudara se s otiskom brave)
Sigurnost u radu:
Pojačana šipka za zatvaranje i vijak za zaključavanje
Otpornost na udarce:

Ø200 : Middle (1,2T at 50km/h)
Ø250 : High (2,5T at 55km/h)
Pouzdanost:

4,5 miliona operacija bez ikakvog kvara ili zamjene
djelova
Standardi:

ISO EN 124 - Klasa E600 - Prihvaćeno vertikalno
opterećenje:
60T po osovini / U skladu s NFP98-310 standardom / U skladu s
francuskom uredbom o PMR-u
Dimenzije:

Ø120 x H500 I Ø120 x H750
Ø200 x H500 I Ø200 x H750
Ø250 x H500 I Ø250 x H750
Dizajn:

CYLINDER
CHÂTEAUNEUF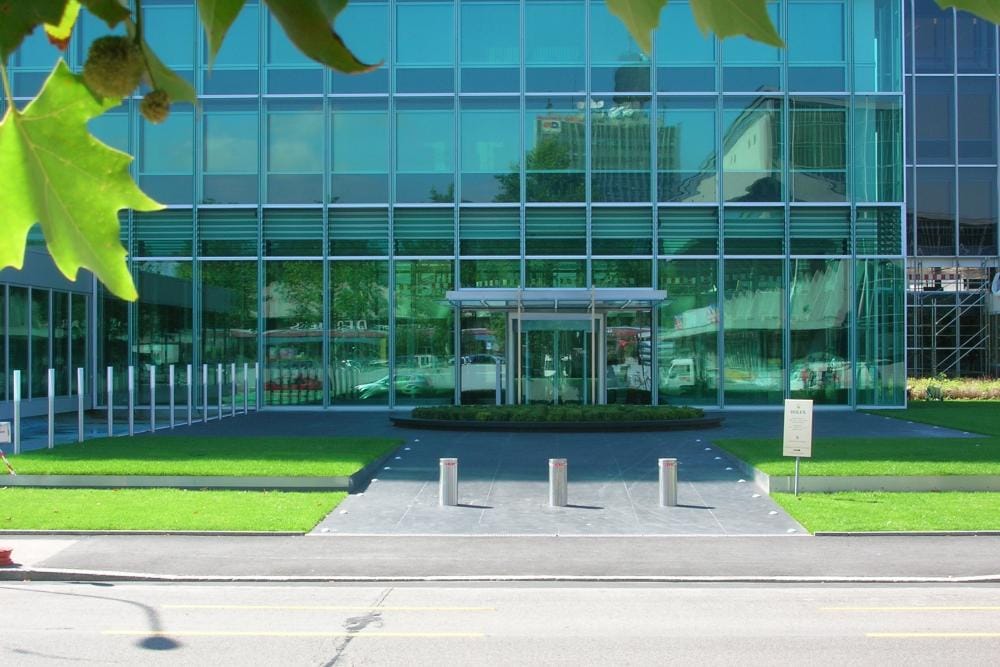 Related products:
Fluo-SL
Idealno rješenje s BRUSHLESS tehnologijom za ugradnju kliznih vrata
Related products:
ONE50 Evo: Uklonjiv
Uklonjiv stup visoke sigurnosti
Related products:
Range of Parking Systems
Modular and versatile, simple and intuitive, CAME's parking systems bring you full connectivity and total systems integration.
Related products:
Burglar alarms and CCTV
CAME security products come from our vast experience and they provide a wide variety of solutions that adapt to any fitting requirements.
Related products:
Bk
Idealno rješenje za primjenu na industrijskim vratima