G6EVO podizni stupovi u ojačanoj verziji mogu zaustaviti pick-up 2,5T pri vožnji brzinom od 48 km / h. To je idealno rješenje za osiguranje škola, srednjih škola, trgovačkih centara, hotela ili zgrada stambenih jedinica, gdje je razina sigurnosti umjerena.

G6EVO Fiksna prepreka: Uklonjiv plašt i jednostavno održavanje
G6 EVO je opremljen inovativnim sustavom izmjenjivih omotača za prilagođavanje estetike pristupnih točaka i obnovu oštećenih glava u manje od 5 minuta. Stup se sastoji od glave od sirovog lijevanog željeza koja pruža visoku otpornost na udarce, prekrivena je plaštom od čelika ili nehrđajućeg čelika. Novi koncept G6 EVO na licu mjesta omogućava jednostavnu i brzu zamjenu zaštitnog plašta, bez korištenja bilo kakvih podiznih sredstava
G6EVO Fiksni stupovi
Fiksni stupovi postavljeni na javnim ili privatnim prostorima radi ograničavanja prometnih traka, parkirališta ili radi zaštite područja na koja vozilima nije dopušten pristup.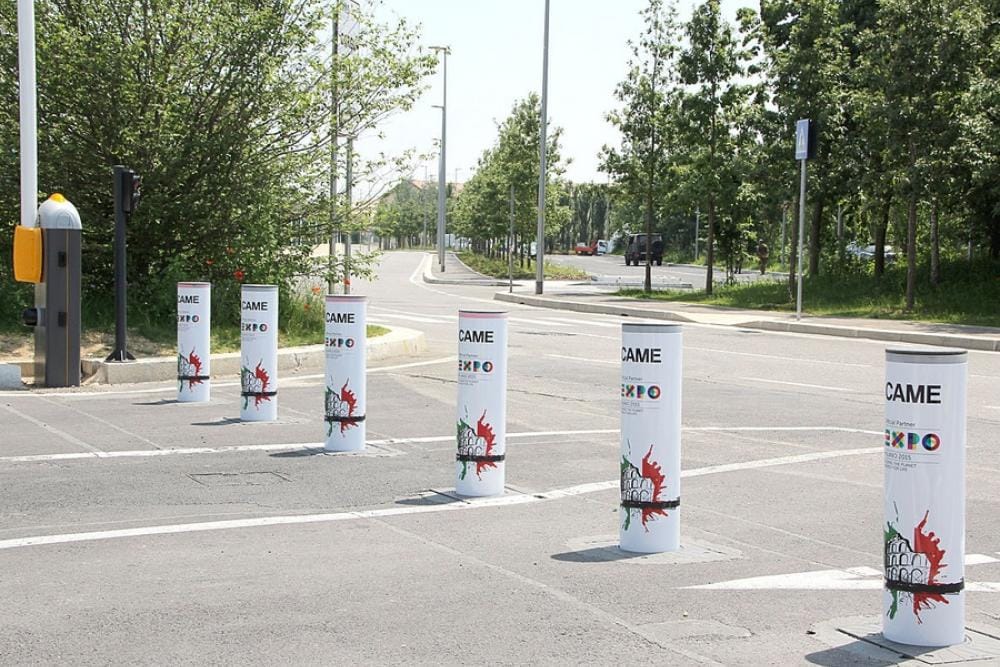 Related products:
ONE40 Evo: Fiksni
Fiksni stup visoke sigurnosti
Related products:
Twister Light
Idealno rješenje, opremljeno transponderom, za pješačke prolaze visokog intenziteta.
Related products:
IP X-PRO
IP (Internet Protocol) systems are based on TCP/IP digital communication technology, a reliable and open system set up for future developments in technology.
OUR RANGE OF Accessories
Kiaro
The low-consuming, movement alerter.
OUR RANGE OF Swing Gates
Ftx
The ideal solution when applying to small-to-medium gate posts in private homes and apartment buildings.