The recent increases in bills and the related costs of electricity and gas is forcing families and businesses to identify new, more efficient solutions to save electricity and consequently money.
Rising bills and the constant increases in the cost of raw materials such as gas and others have prompted many consumers to seek solutions and strategies to keep consumption under control as much as possible, especially heating and climatisation systems.
When the costs of raw materials increases, it becomes essential to limit and maximize the use of resources, minimizing waste.
Adopting an advanced home climate control system integrated with smart homes represents a real solution for accurate and detailed control of energy consumption. Furthermore, these new technologies produce an improvement in domestic comfort and quality of life inside one's home.
Tips to save on your electricity bill: the advantages of an advanced thermoregulation system
One of the most recent reports on the subject, produced by GemServ, a well-known international consultancy firm, entitled "Cost-effective decarbonisation of the European Housing Stock", shows how smart thermostats and chronothermostats can help save households up to €260 per year on bills.
The report underlines how the financial returns made by smart thermostats on bill costs are higher than other energy-saving solutions, such as insulation packages, solar panels, or heat pumps.
Advanced home climate control systems can bring significant advantages:
• They offer a more cost-effective way into the decarbonisation process.
• Smart thermostats guarantee a financial return on bill savings (about the initial cost) of 10 times higher than the next best alternative in terms of energy-saving solutions (represented by the adoption of solar panels).
• Smart chronothermostats allow you to manage performance, regardless of the type of home or the weather.
• Offer 10 times more annual carbon savings than other energy-saving systems.
• They contribute to improving the management of domestic comfort and raising the quality of life of the home itself.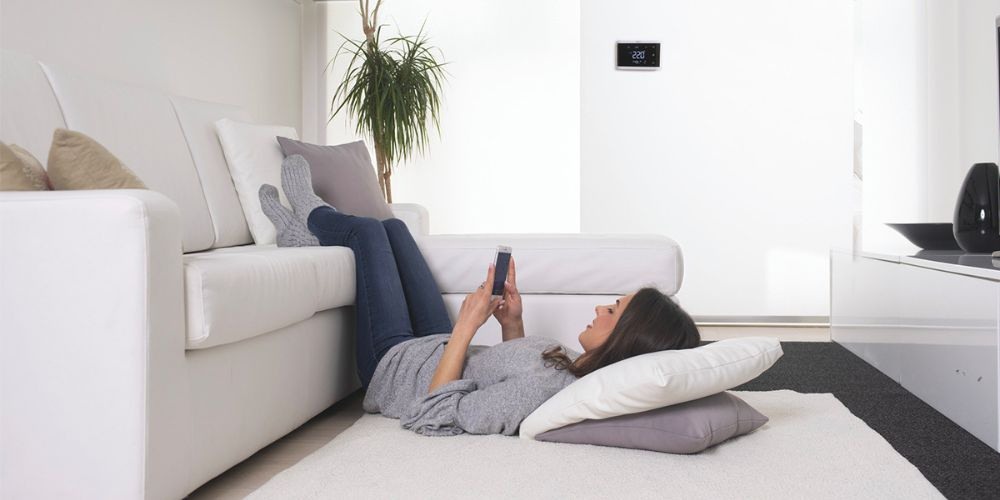 For these reasons, in terms of cost containment, an advanced thermoregulation system for your smart home represents the most convenient investment to save money on bills and reduce energy consumption.
Advance Line: the smart home climate control system for responsible energy saving
To allow for the optimised management of heating and cooling systems, reducing consumption and consequent bill costs, CAME has developed ADVANCE LINE, a range of smart thermostats and chronothermostats that learn from people's consumption habits and help optimise costs and energy management.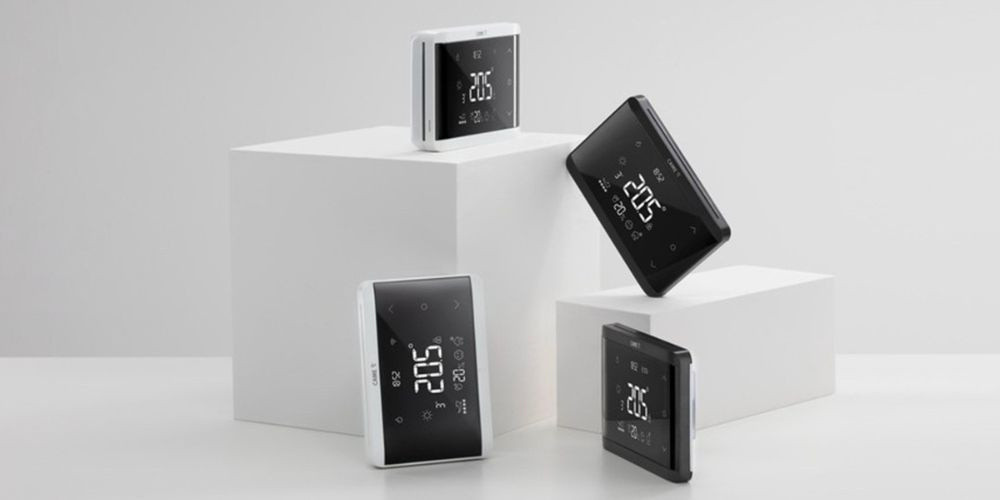 The main advantages of ADVANCE LINE in fact concern multiple aspects:
• It offers built-in and wall-mounted solutions which, in addition to being highly functional, can be easily integrated with the style and design of the entire home.
• It learns from people's habits to customize the ideal thermal profile, based on lifestyles and use.
• Allows managing a heating and climatisation system or any other auxiliary device through the same chronothermostat.
• Can be managed with a smartphone or using Amazon Alexa voice commands.
• The connected system allows you to program the daily-weekly temperature profile, or to handle variations in real-time, effectively, and remotely through the dedicated app (THERMO APP) or smart speaker.
• Thanks to simplified functionality and accessibility, it is also ideal for the elderly with reduced mobility.
• Exclusive timed relay function, connectable to water heaters or heat pumps.
• Geolocation smart function, thanks to which the system can detect the user's actual position using the THermo app installed on his smartphone, to automatically activate the pre-set scenarios when he approaches or moves away from the home, guaranteeing substantial energy savings, heating or cooling the rooms only when it is really necessary.
Smart home climate control systems such as Advance Line allow for a marked improvement in living comfort and the quality of life of the home, in terms of implementation of the overall management and its duration over time as well.
Furthermore, Advance Line allows you to intervene remotely and promptly when there are changes to your traditional habits. For example, if you happen to come back from work after the usual time, due to unforeseen events or other last-minute appointments, you can easily delay turning on the system from the comfort of your smartphone.
Or again, if the system has been set to always stay on during the weekends, you can easily keep it off if you decide to spend the weekend away from home, even at the last minute.
Real advantages that help to improve everyday life and to adapt our home more and more precisely to our needs.
to learn more about all its advantages in terms of optimising consumption and saving energy at home.