GARD LT4
QUALITY
AT THE BEST
VALUE
MCBF
1.500.000 CYCLES
INTENSIVE USE 300 CYCLES/HOUR
FOR PASSAGES UP TO 4 METRES

RELIABLE:

motor with encoder and advanced speed control

FAST AND EFFICIENT:

with opening speed 2-4 seconds

ADVANCED ELECTRONICS:

CONNECT and MODBUS protocol

SLIM AND ESSENTIAL BOOM:

equipped with reflector stickers

SAFE:

EN12453 certification with efficient obstacle detection system
SINGLE-SPRING
BALANCING SYSTEM:
ONLY ONE SPRING (GREEN)
NEEDED FOR DIFFERENT
BOOMS LENGHTS
EMBEDDED WITH CONNECT
TECHNOLOGY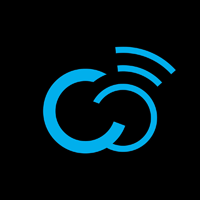 The barrier GARD LT4 can be managed remotely via PC or smartphone for automatic programming of transmitters, management of customers and system, status of devices and scheduled maintenance.
You can digitally set up and configure GARD LT4 on site using CAME KEY & Mobile phone with APP SetUp.
Boom can be installed right or lefthand.
Thanks to a dedicated intermediate plate, GARD LT4 allows installer to easily change the opening direction even after having installed the barrier, with no need for disassembling any component.
Start it up only three steps!
Choose the opening direction
Choose the boom length
Run the first calibration
ADDITIONAL FEATURES
ADVANCED SPEED CONTROL

Thanks to the modern 24V DC gearmotor equipped with Encoder the movement is smooth and constant both when opening and when closing

BATTERY POWERED EMERGENCY SYSTEM

In the occurrence of a blackout Gard LT4 is able to operate in complete safety thanks to an auxiliary battery power supply system (optional)

INTEGRATED PHOTOCELLS

Photocells and control accessories, can be installated directly on the barrier cabinet, thanks to the prearranged housing