G6EVO bollards in renforced version can stop a 2,5T pick-up travelling at 48 km/h. It's an ideal solution to secure schools, high schools, shopping centers, hotels or condominium buildings, where the level of security is moderate.
Camicia One30 Evo: Removibile e semplicità di manutenzione
The G6 EVO bollard is equipped with an innovative interchangeable sleeve system for customizing the aesthetics of access points and refurbish any damaged bollard heads in less than 5 minutes. The bollard is composed of a raw cast iron head, which provides high impact resistance, covered with a sleeve in steel or stainless steel. The new G6 EVO concept makes on site jacket replacement easy and quick, without using any hoisting means.
G6EVO - retractable automatic BOLLARD
Conception: Urbaco Monobloc® certificate : 3 elements of structure : casing, cover and bollard head each molded one piece spheroidal cast iron material.
Use: Regular to intensive passages
Material: 11mm average thick cast-iron material
Display device: Class II reflective band(white)
Illuminated ring: Leds (Red in Standard, White in Option)
Impact resistance: Ø200 : Middle (1,2T at 50km/h); Ø250 : High (2,5T at 55km/h)
Reability: 4.5 million of operations without any failure neither part replacement
Dimensions (mm): Ø200 x H750 I Ø250 x H550 I Ø250 x H750
Standards: ISO EN 124 – E600 Class – Accepted vertical load: 60T per axle / In compliance with NFP98-310 standard / In compliance with the French PMR decree
Design: CYLINDER
CHÂTEAUNEUF
CYLINDER INOX
CHÂTEAUNEUF INOX
CUSTOMIZABLE
MOTORIZATIONS


Built-in hydraulic pump


External Hydraulic


Pneumatic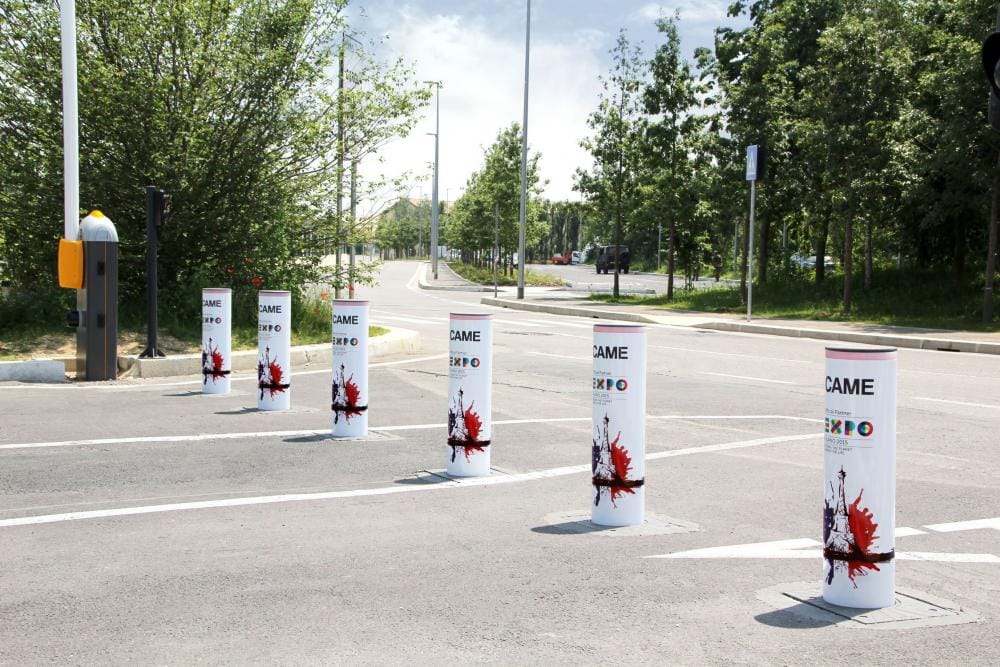 OUR RANGE OF Contrôle d'accès aux zones sensibles URBACO
CITY 6
The City 6 EVO Totem is street furniture in wich is integrated all operating elements (such as the PLC mounting plate, control devices and signalization components).
OUR RANGE OF Bornes haute sécurité
ONE50 Evo: Retractable
High-security retractable bollard.
Related products:
ARLÉSIENNE: FIXED
Fixed bollards are available as bollard to be embedded and or to be bolted.
Related products:
Guardian
The full-height system for controlling high-traffic passages.
Related products:
Analogue HD-TVI
The HD-TVI (High Definition Transport Video Interface) technology allows high-definition video signals to be sent via traditional coaxial cable over long distances. The uncompressed video signal is sent using analogue transmission techniques.