MAIN FEATURES
A novel idea for reserving your parking space. Radio controlled.
It works in emergency mode during power outages.
There are two models available, small and large, and features a simple, functional fastening base.
Safety is ensured by the amperometric obstruction-detecting and limit-switch controlling device.
Ideal for parking guards in residential and public settings
Max clearance width of parking space (m)2,45

| MODELS | UNIP |
| --- | --- |
| Protection rating (IP) | 54 |
| Power supply (V - 50/60 Hz) | 230 AC |
| Power supply to motor (V) | 24 AC |
| Absorption (A) | 1,7 Max. |
| Power (W) | 20 |
| Duty/cycle (%) | HEAVY-DUTY SERVICE |
| Resistance to crushing (kg/cm²) | 2,5 |
| Operating temperature (°C) | -20 ÷ +55 |
OUR RANGE
Parking guard barriers with 24 V DC gearmotor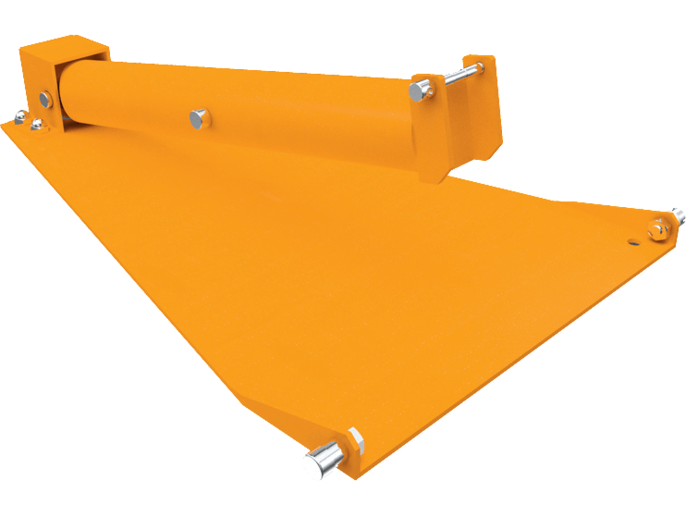 Control panels for 24 V DC gearmotors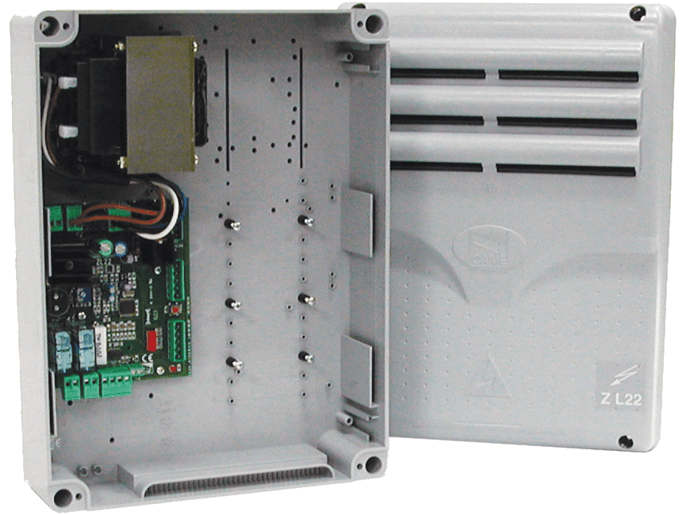 002ZL22
Control panel for one barrier, expandable to four barriers by using three 002LM22 control cards.
Download FASCICOLO ZL22 MULTI (IT, EN, FR, DE, ES, NL)

Accessories for: 002ZL22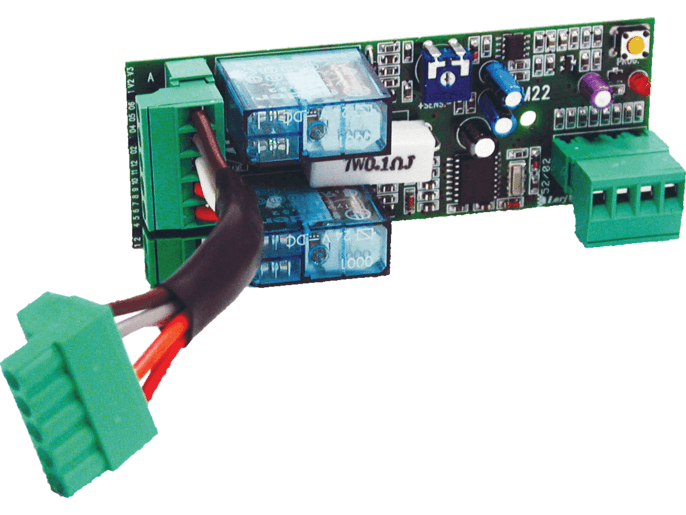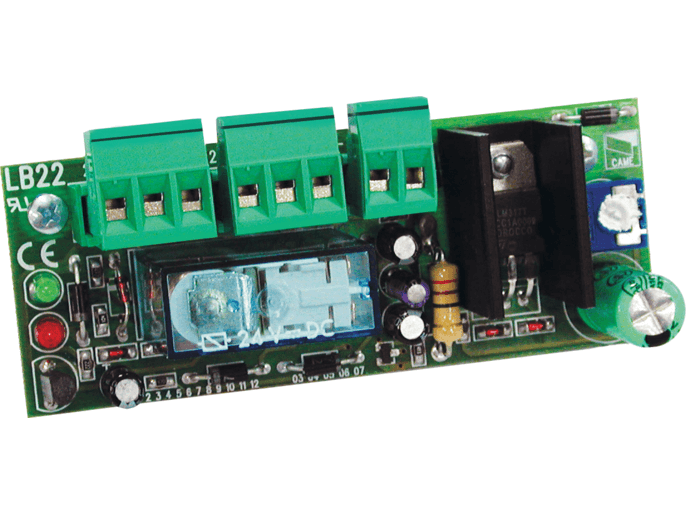 DOWNLOAD DOCUMENTS
Register for full access to technical documentation and installer services
REGISTER
MAYBE YOU ARE INTERESTED IN...
TOP 868.35 MHz
Ideal for fitting in single home settings
MAYBE YOU ARE INTERESTED IN...
CORSA
Ideal fo sliding doors
MAYBE YOU ARE INTERESTED IN...
TWISTER
The ideal solution, even transponder-fitted, for high-volume pedestrian passages
MAYBE YOU ARE INTERESTED IN...
CAT
Ideal solution for fitting in historical town centers and private and public venues