After the impact, the bollard still ensures the security of the access point. The ONE30EVO high-security bollard is designed to control access to sensitive sites and protect strategic access points from terrorist attacks.
ONE30 Evo: Retractable
Use: Regular to intensive passages
Material: High-strength steel
Display device: Class II reflective band (white)
Illuminated ring: Leds (Red in Standard, White in Option)
Dimensions (mm): Ø250 x H1000 (Above ground)
Motorizations: Standard external hydraulic
External hydraulic E.F.O. (Emergency Fast Rising Operator)
Standards: ISO EN 124 - Class F900 (up to 90 tonnes) approved / In compliance with NFP98-310 standard / In compliance with the French PMR decree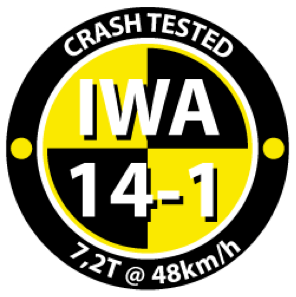 Certified: IWA 14-1:2013 Bollard V/7200[N2A]/48/90:0,0*
Impact energy: 681,2kJ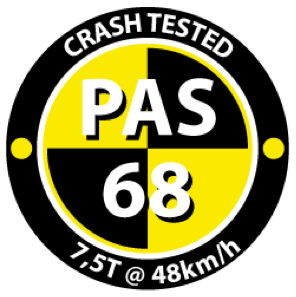 Certified: PAS68:2013 Bollard V/7500[N2]/48/90:0,0/0,0*
Impact energy: 681,2kJ
Related products:
G6 EVO: AUTOMATIC
e bollard is managed by an access control system and is actuated down by the user clearing the way for access.
Related products:
CITY 6
The City 6 EVO Totem is street furniture in wich is integrated all operating elements (such as the PLC mounting plate, control devices and signalization components).
Related products:
Burglar alarms and CCTV
CAME security products come from our vast experience and they provide a wide variety of solutions that adapt to any fitting requirements.
Related products:
Range of Parking Systems
Modular and versatile, simple and intuitive, CAME's parking systems bring you full connectivity and total systems integration.
Related products:
Cat
Ideal solution for fitting in historical town centers and private and public venues.