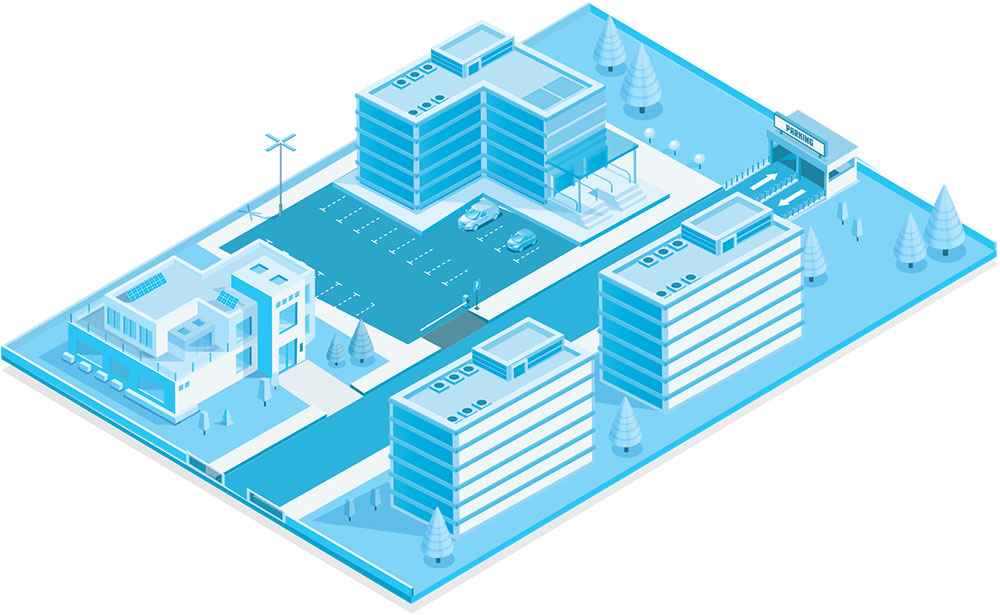 ACS01 IS THE CONVENIENT
SOLUTION FOR THE MANAGEMENT OF VEHICULAR AND PEDESTRIAN GATES
IT ALLOWS TO CONTROL A SINGLE GATE AS WELL AS A COMPLEX SYSTEM WITH MULTIPLE ENTRIES, MANAGING AN UNLIMITED NUMBER OF USERS
COMPATIBLE WITH CAME AND THIRD PARTIES DEVICES
EASY TO
INSTALL
CONFIGURE
MANAGE
EASY TO INSTALL

THANKS TO POE OR 12-24V POWER SUPPLY AND 3 DIFFERENT CONNECTION TECHNOLOGIES

EASY TO CONFIGURE

THANKS TO THE READY-TO-USE SYSTEM AND THE AUTO CONFIGURATION OF MODULES

EASY TO MANAGE

THANKS TO THE WEB APP WITH AN USER- FRIENDLY INTERFACE, ACCESSIBLE EVERYWHERE AND FROM ANY DEVICE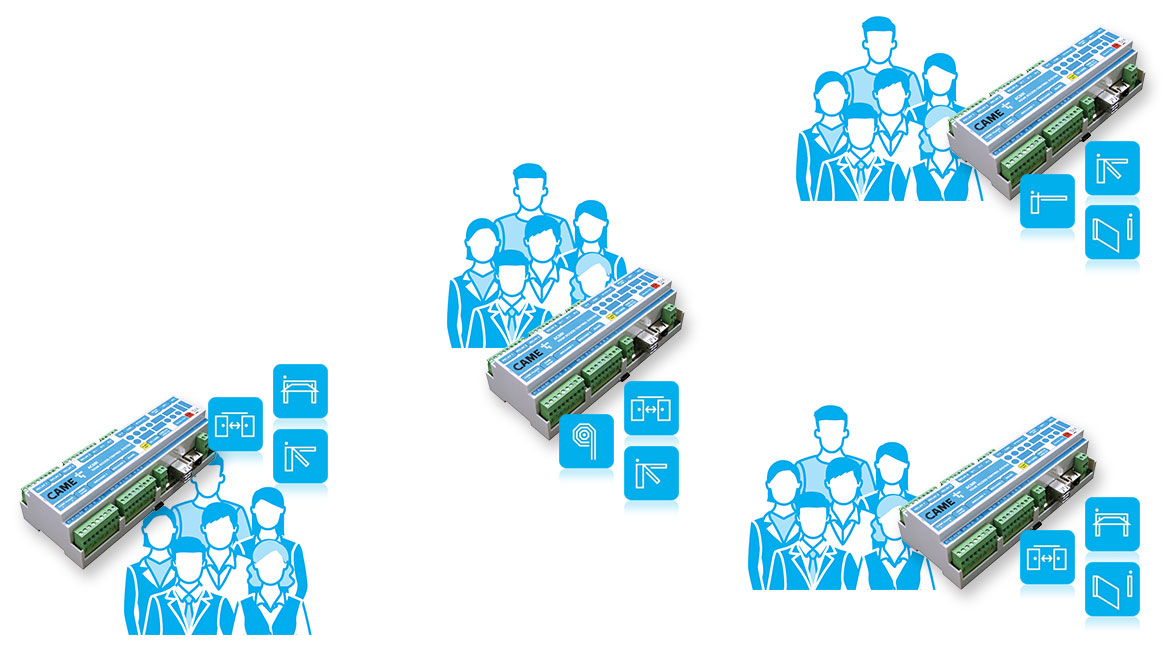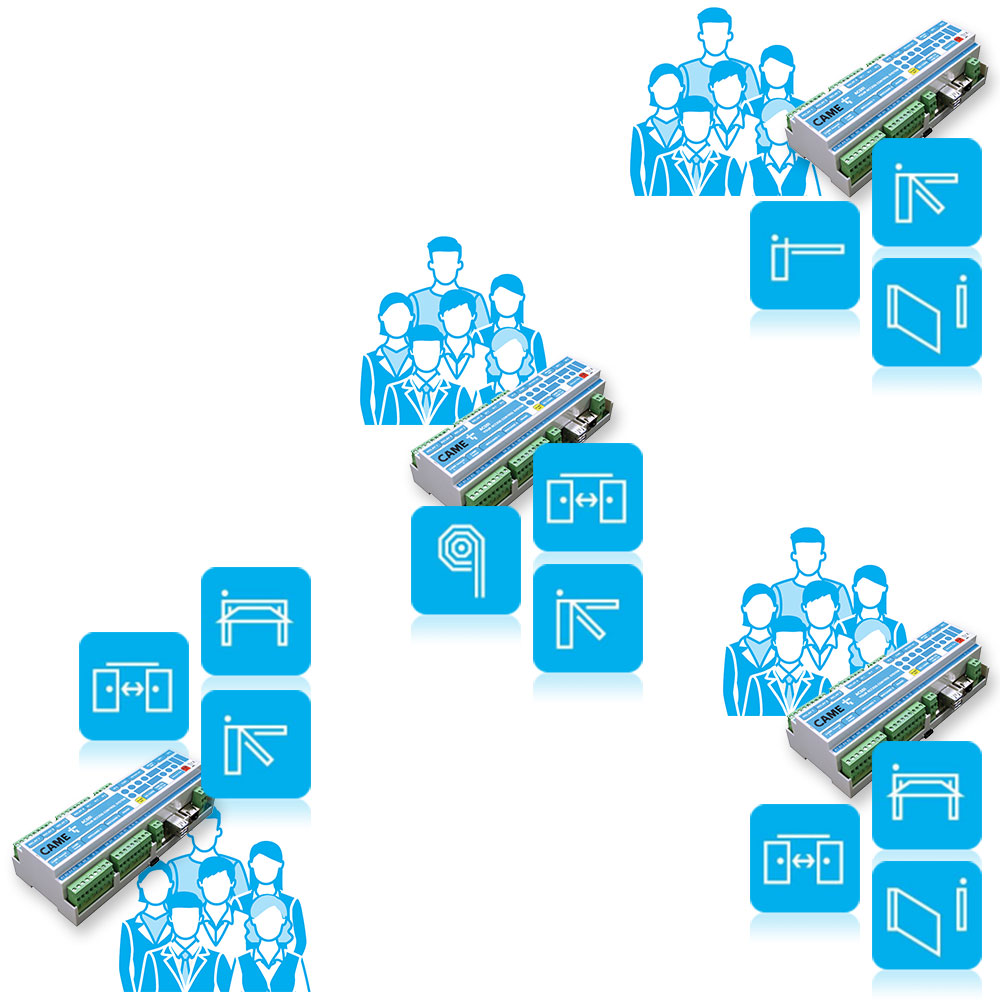 A MODULAR SYSTEM
ACS01 allows single-site as well as MULTISITE management. It is an easily expandable system, thanks to the SELF CONFIGURATION function of any additional units.
DISCOVER WHAT
ACS01 CAN CONTROL >
DIFFERENT CONNECTIONS
Click "+" for more datails.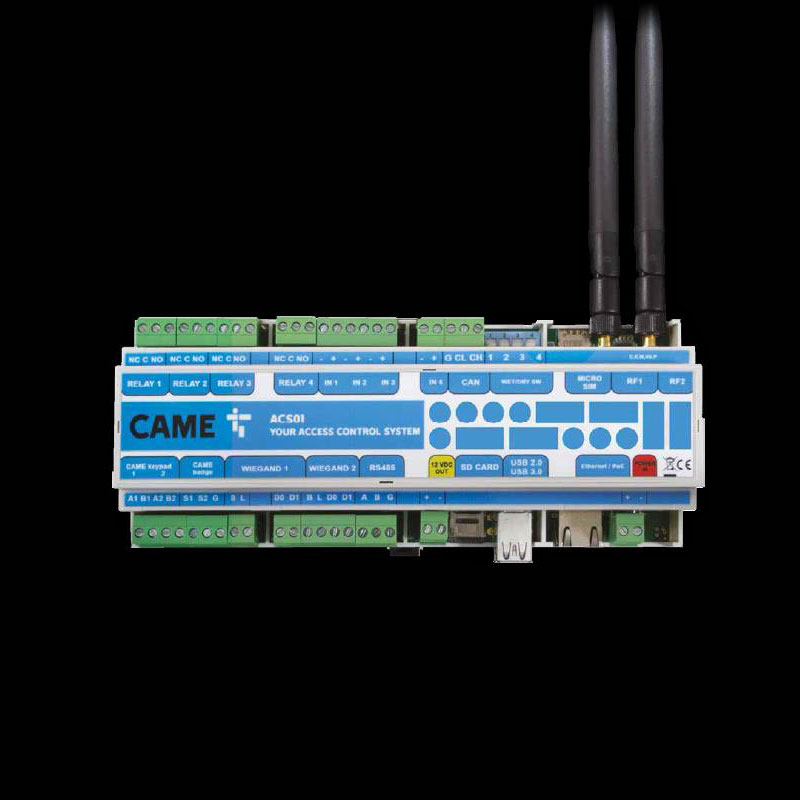 +
+
+
+
+
+
+
+
+
+
X
4 relay outputs
NO - NC
for automations
4 inputs configurable
as dry or live
contacts
CAN BUS port
for RFID and MTM keypads
and expansion modules
4 switches
for configuring
the type of input contact
Connection
to 2 Code keypads
and 2 Badge Readers
2 WIEGAND™ ports
for devices
up to 128 bits
RS232 - RS485 port
for interface with
UHF antennas
or QR reader
SD CARD Slot
for memory
expansion
2 USB ports
for auxiliary
devices
POE or
12 - 24 Volt DC
Power supply
JUST A WEB APP
No software nor App to be installed on any devices
EASY TO MANAGE
No need for specialized personnel
DATA PROTECTION AND SECURITY
All sensitive data are stored locally
DISCOVER MORE
ABOUT THE WEB APP >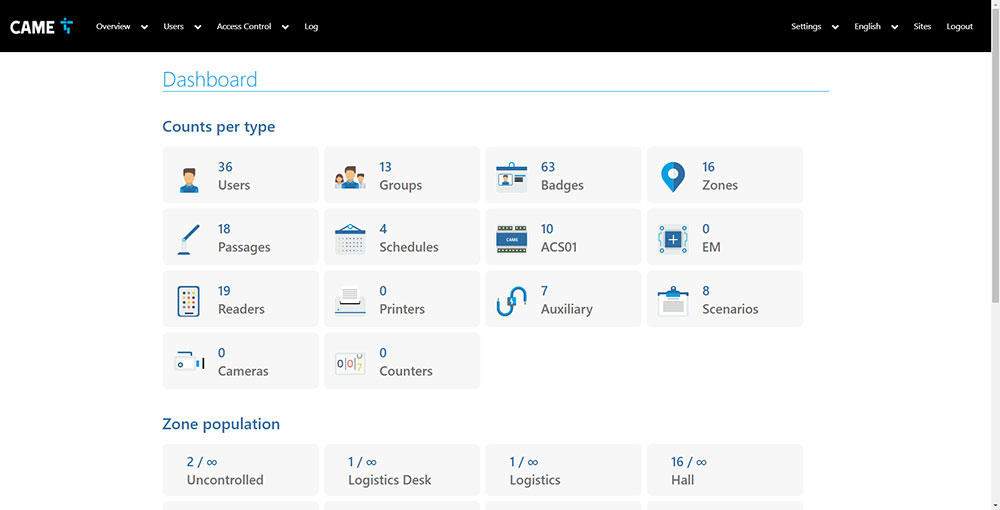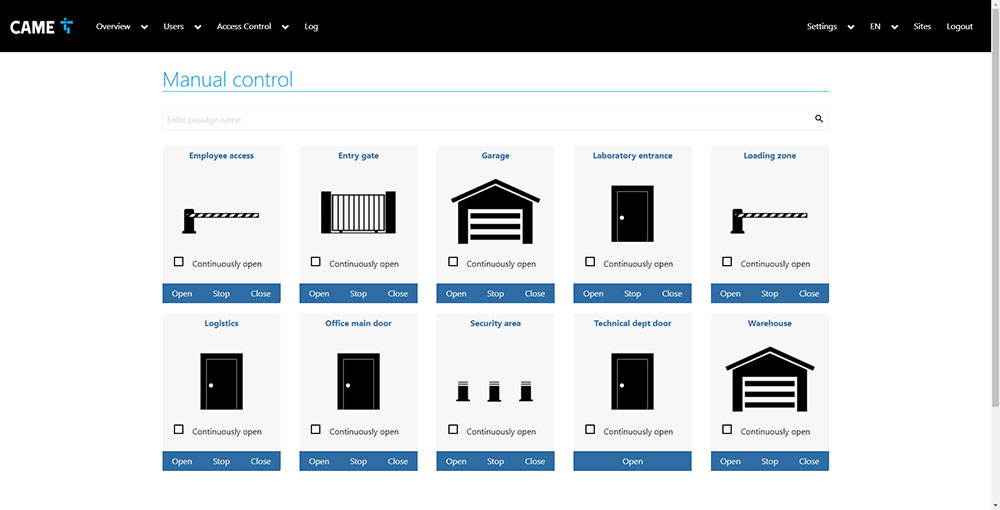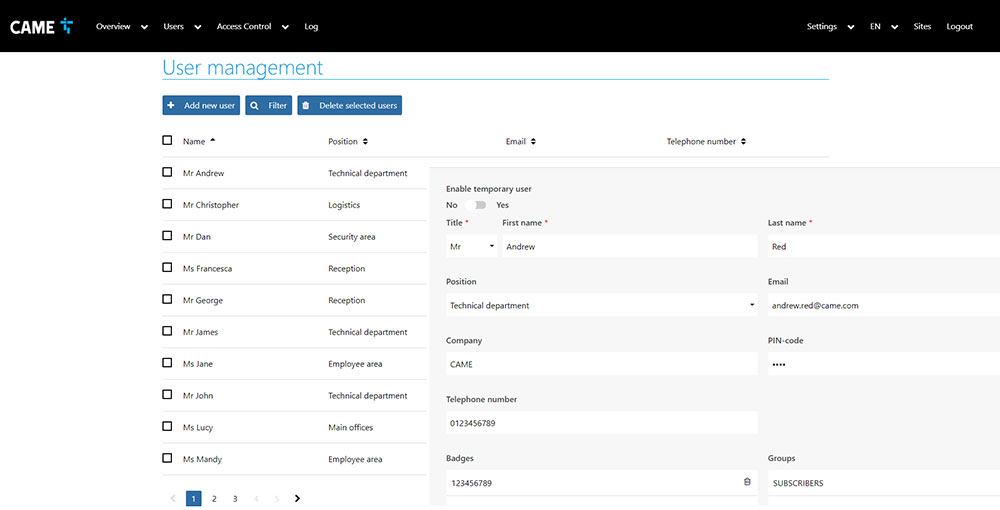 SYSTEM OVERVIEW

AUTOMATION CONTROL

MULITSITE SELECTION

USERS MANAGEMENT
THE CONTROL UNITS CAN BE CONTROLLED THROUGH THE INTERNET AND CONNECTED ONE TO EACH OTHER USING 3 DIFFERENT TECHNOLOGIES
Ethernet port for local connection the ideal solution in the case of already wired contexts

Wireless technology makes it possible to connect and control the electronic units with no need for wirings

4G mobile technology allows a reliable connection even for devices installed in isolated contexts

NO INTERNET CONNECTION?
NO PROBLEM! ACS01 WORKS PERFECTLY OFFLINE.
MORE ABOUT THE
CONNECTION ARCHITECTURE >
ACS01 IS THE IDEAL SOLUTION TO MANAGE ACCESS THROUGH PEDESTRIAN TURNSTYLES, AUTOMATIC BARRIERS OR AUTOMATIC DOORS
INDUSTRIES AND
FACTORIES
OFFICES
BUILDINGS
RESIDENTIALS
COMPLEXES
GYMS AND
SPORT CLUBS
B&B AND
CAMPSITES
USERS MANAGEMENT
MORE ABOUT USERS AUTHORIZATIONS >